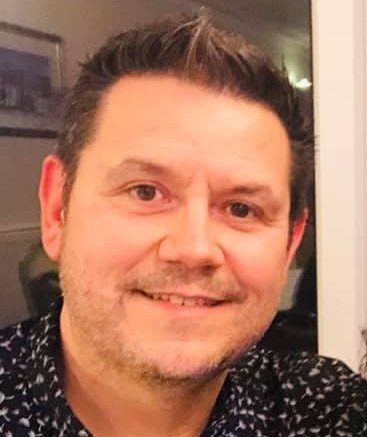 Craig Hann
Founder
Managing Director
✖
Craig Hann
Founder & Managing Director
Craig co-founded Kinetic Pixel in 2013 after 13 years working for Celador International, and later, Cat & Mouse. He was part of the team responsible for designing and delivering the technology for shows including "Who Wants To Be A Millionaire", "Pointless", "Test The Nation" and "Five Minutes To A Fortune". Since forming Kinetic Pixel Craig has designed systems for countless shows including The Wheel, Richard Osman's House of Games, Countdown, The Hit List, Fifteen To One, Five Gold Rings, and of course our cutting edge Virtual Interactive Audience that debuted on Ant & Dec's Saturday Night Takeaway in 2021. When not managing the day-to-day running of the business, Craig's role allows him to lead the technical, creative and strategic direction of the company. Craig invests a great deal of his time in finding and then evangelising creative and innovative ways to apply technology to help format creators and producers bring their shows to life.
Nathan Barnes
Operations
Director
✖
Nathan Barnes
Operations Director
Nathan began his career as a Manufacturing Engineer in 1990 working for a world-wide blue-chip electronics manufacturer. He moved into entertainment in 2001 when he joined Celador International and was an instrumental part of the world-wide rollout of "Who Wants to be a Millionaire?". In recent years he has been responsible for the planning and delivery of computer systems for many prestigious quiz and light entertainment formats across the globe for Ionoco. Nathan's role as Operations Director gives him responsibility for the day-to-day scheduling, resourcing and delivery of our projects. He also takes charge of internal processes and systems to ensure that our resources are used as productively and efficiently as possible.
Matt Payne
Projects
Director
✖
Matt Payne
Projects Director
Matt has been working in the broadcast and entertainment industries for over 15 years, starting in 2001 working on the BAFTA Award-winning "So Graham Norton" as a graphics operator and designer. He's since mastered a multitude of graphics play-out platforms on some of the biggest shows on television including Comic Relief, The Commonwealth Games and The Paul O'Grady Show. Since joining Kinetic Pixel in 2013, Matt has taken on day-to-day responsibility for some of our most prestigious shows, including Pointless, Fifteen To One and Richard Osman's House of Games, and has project managed numerous pilots and shows including Insert Name Here, Debatable, Tenable and Safe Word from his London base.
Colin Arnold
Finance
Director
✖
Colin Arnold
Finance Director
Gemma Hann
Finance
Administrator
✖
Gemma Hann
Finance Administrator
Gemma has spent her career working in accounts receivable and payable departments within the public sector, and in recent years in customer facing and administrative roles with SMEs. Gemma's part time role gives her responsibility for the daily accounts and book-keeping and she is the first point of contact for all general administrative enquiries.
Cameron Fish
Engineering
Manager
✖
Cameron Fish
Engineering Manager
Cameron joins Kinetic Pixel having graduated from Cardiff University in 2017 with a First Class Honours degree in Computer Science. Cameron studied digital forensics and cryptology and focused his dissertation on developing encryption protocols to be deployed on micro-controller hardware. His expertise with embedded platforms such as Arduino and Raspberry Pi is instrumental to future developments of Kinetic Pixel's range of services. Cameron's versatile skill set sees him taking responsibility for the planning and implementation of many of our projects, working as a Systems Operator on a number of our shows and troubleshooting technical and engineering problems. His contribution to shows such as Who Wants to be a Millionaire, There's Something About Movies and A League of their Own ensures our shows are rolled out smoothly and well supported during the studio production.
Gareth Jones
Head of
Systems Development
✖
Gareth Jones
Head of Systems Development
x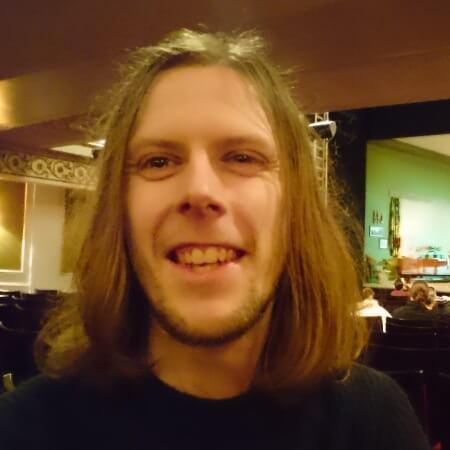 Connor Davies
Senior
Systems Developer
✖
Connor Davies
Senior Systems Developer
Connor completed a Computing Mathematics degree at the University of South Wales in 2014. He studied the mathematics of cryptography, and programmatically decoded WWII codes such as those enciphered by Enigma machines. He is also a keen gamer, having designed a handful of mobile games, and helping local coordinators to run gaming and game development events across South Wales. Connor's role at Kinetic Pixel as Senior Developer gives him responsibility for mentoring and training new programmers, and leading major advances in our cross-platform and introducing new features from our technology roadmap for integration and testing into our Game Engine and core libraries.
Andy Glenn
Senior Motion
Graphics Designer
✖
Andy Glenn
Senior Motion Graphics Designer
x
Ben Todman
Systems
Engineer
✖
Ben Todman
Systems Engineer
Ben joined us in 2020 after a decade working as a freelance creative technology specialist in live events. Since a young age Ben's passion has been to work in television and that enthusiasm informs everything Ben touches. His experience of AV systems, broadcast engineering, graphics systems, I.T. skills and hands-on exposure to the sharp end of live events means his skill set is very much as someone who can be relied on to solve any technical problem, anywhere, with the the resources on hand and a little lateral thinking. Ben spends as much of his time as possible in studios around the UK staffing and troubleshooting shows including Who Wants To Be A Millionaire? and The Wheel.
Carriann Hill
Project
Coordinator
✖
Carriann Hill
Project Coordinator
Carriann joined us through the UK Government Kickstarter Scheme after graduating in 2020 with degree in Computer Science and a Masters in Digital Marketing. Throughout 2021, Carriann has gained extensive knowledge of our technology and our shows, leading to her current role as a Project Coordinator.
Dan Jones
Systems
Technician
✖
Dan Jones
Systems Technician
x
Abigail Willshee
Systems
Technician
✖
Abigail Willshee
Systems Technician
Stuart Pomeroy
Systems
Developer
✖
Stuart Pomeroy
Systems Developer